A new service ....

A CHANCE TO FIND
Locate Missing / Lost Pets,
Jewelry & Other Objects...
MissingChild ACC is non-profit organization whose main focus is finding Missing, Lost, or Abducted Children & Adults.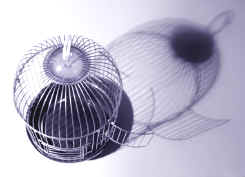 Due to overwhelming requests, we are expanding our service to include the finding of lost, missing, or misplaced pets, jewelry, and other objects.

We have been utilizing psychics, intuitives, and otherwise gifted individuals to help in solving "missing persons" and "abducted children" cases since 1987. Many of our gifted volunteers are quite noted in their field, have authored books, or have appeared on TV - and choose to donate a certain portion of their time to this world wide network of free missing children assistance.

Not all of our volunteers choose to participate in the finding of pets, or non-living objects, and limit themselves to human life threatening situations. Those that choose t participate in this new "A CHANCE TO FIND" service, do so in order to enhance the financial support of MissingChildACC.org's main focus - dealing with human situations.

A small ($1

5) donation is requested (to cover administration costs) for each "A CHANCE TO FIND" request.

We have an excellent success ratio!

If you choose to participate in "A CHANCE TO FIND", on behalf of the children, adults, families, and other Missing Children organizations helped by MissingChildACC, we sincerely thank you for your $1

5 Donation from the bottom of our hearts.